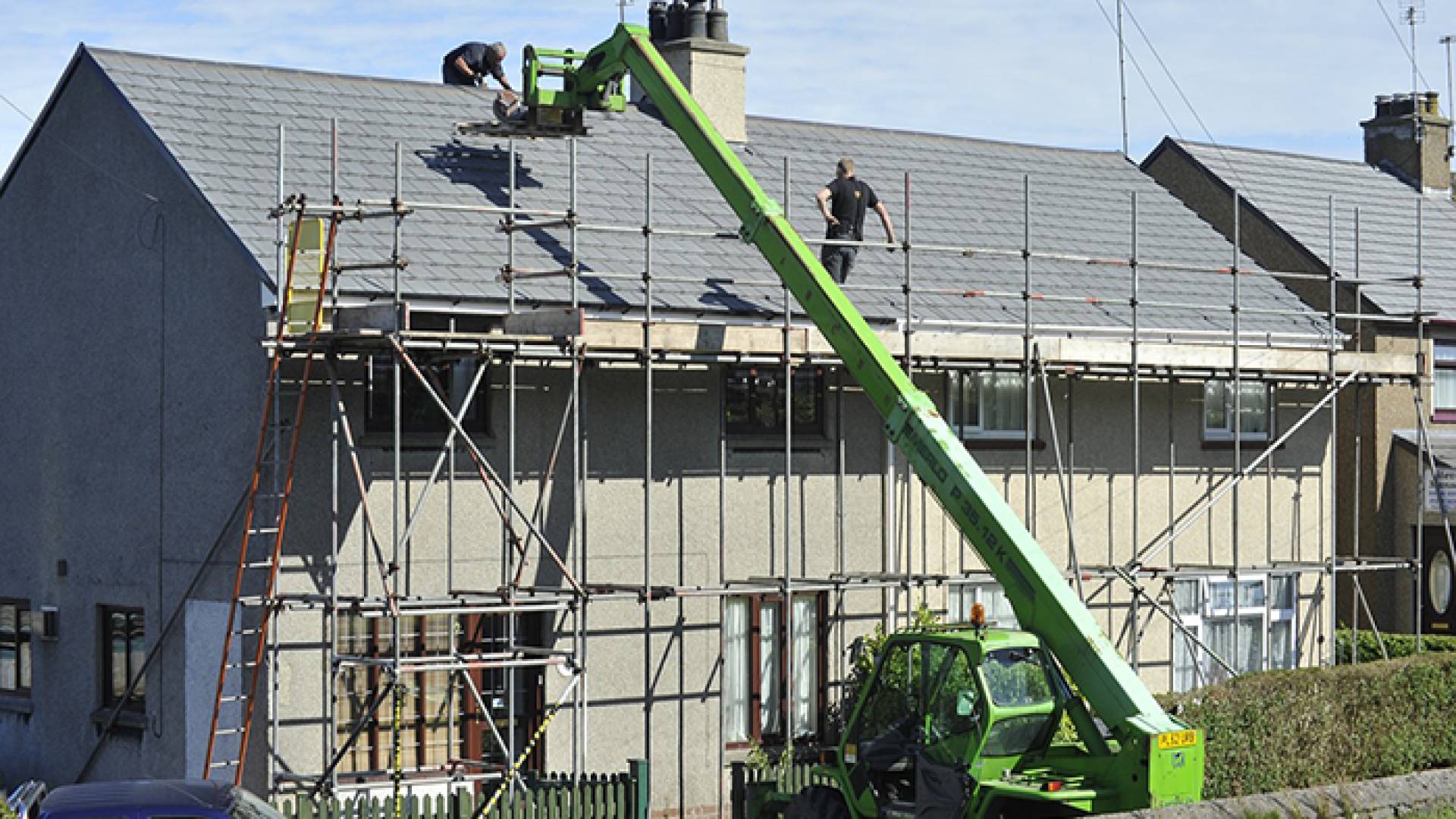 Many of the essential appliances that you depend on day to day have a limited lifespan. Water heaters need to be replaced about every 13 years, air conditioning units will usually last around 15 years, and stoves, gas or electric, will rarely live for more than 19 years. It's essential to be prepared for the breakdown of these and other important appliances, as well as general repairs and maintenance in your home. To help with this, many buyers will purchase Home Repair Insurance policies.
What Is Home Repair Insurance?
Also known as a home warranty, home repair insurance is an optional service agreement that can cover or reduce the cost of repair or replacement of household systems and appliances. Different types of protection plans can include portions of these repairs, including homeowners insurance, utility insurance, and manufacturer's warranties.
While standard homeowners insurance will often cover these appliances if damaged by major events like fire, and manufacturer's warranties will usually only be in effect for a few years, not the entire expected lifespan of the appliance. Utility insurance can cover utility lines such as sewage and water pipes, gas lines, and electrical wires. This is why additional coverage through home repair insurance is important, as it can bridge the gap and help with everyday wear and tear.
When something in your house breaks, and it is covered by your policy, you only need to submit a service request either online or by calling your company's service line. File your claim as soon as the item fails or malfunctions, after you make sure the item is covered and meets the criteria outlined in your contract. You will not need to hire your own contractor, as your home repair insurance provider will send one to you. This is usually within 48 hours of your claim being filed. They will then repair your system or appliance, or if it is unable to be repaired, replace it.
What Is Covered By Home Repair Insurance?
Home repair insurance contracts can be variable, but on a base level, they will cover items that are explicitly written into the contract that break from normal wear and tear. Everyday appliances such as dishwashers are covered under basic plans, while enhanced plans include coverage of luxury items. Many plans will allow for customized coverage as well, where you can add or subtract different appliances. This can help you save money by not having insurance coverage for appliances that you do not own. Putting together an inventory of appliances in your home can help make sure you are covered for everything you need.
The most common appliances and systems covered by home repair insurance include clothes washers and dryers, ovens and stovetops, refrigerators, water heaters, air conditioning, sewer, and plumbing lines, and electrical systems.
Keep in mind that, unlike manufacturer's warranties, home repair insurance is not liable to match the brand, color, or dimensions of appliances and systems you have. The insurance will only replace with a product of the same standard, though some providers will match energy efficiency ratings.
What Do Home Warranties Not Cover?
Pre-existing conditions will never be covered under home repair insurance, and many companies will want you to prove that a condition is not preexisting. Most plans will not require you to undergo a home inspection, but having it documented that a condition is not pre-existing is helpful, so you may want to have one done anyway.
Home warranties will also not cover systems and appliances that were installed incorrectly, or that have not been well maintained. This includes corrosion and rust, which fall into the preventative maintenance category on most plans.
How Much Does Home Repair Insurance Cost?
The cost of home warranty insurance depends on the type of plan you get. Basic coverage can cost around $25 per month, but more comprehensive coverage or coverage that protects additional items are likely to cost between $50 and $70 a month. The size and age of your appliances, systems, and home are unlikely to affect your costs unless your home is larger than 5,000 square feet, or you live in a brand new home.
Whenever you submit a claim for service, there is also likely to be a service fee. Service fees range on average between $75 and $125. Make sure to ask if you will be charged additional service fees for repeat visits if issues persist.
Most plans will also specify a coverage cap, where they will not cover the full cost of a replacement or repair. Some will also cap the total amount of repairs they will cover in a year. Be sure to read your contract carefully before you buy home repair insurance.
Home Repair Insurance For An Old Home
A downside to home repair insurance is that most providers require their customers to perform routine maintenance to keep their appliances and systems eligible for their contracts. This can cause a problem for homebuyers who purchase older homes. Owners of older homes and appliances will have a more difficult time providing proof that routine maintenance was carried out on the systems and appliances by previous homeowners. When buying a home, you should ask for records of maintenance, home improvements, and manuals for major appliances.
Can Home Repairs And Improvements Save Money?
The long term benefits of repairs, renovations, and other improvements can be expensive, but improving efficiency and making your home more livable often outweighs these costs. Replacing older appliances may not only lower your utility costs but could also give you a discount on your homeowner's insurance policy. Be sure to discuss any home renovations with your insurance agent to see if they will qualify you for premium discounts.